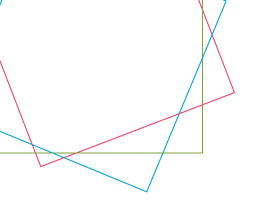 The Cooper is Southbank's first residential highrise, created by Lendlease and managed by Bozzuto, located on the South Branch of the Chicago River.
Who is Cooper?
The Cooper is named after several Chicago creative pioneers. Inventors, artists, performers, designers — we celebrate those who have left their mark on our city's history. Chicago's creativity runs deep: the artistry of Frederick Cooper's lighting, the craftsmanship of Oswald Cooper's lettering and typefaces, the ingenuity of Martin Cooper's inventions, the spirit of Jack L. Cooper's early radio broadcasts. This boundless creative energy could only be found in our city. The Cooper is honored to continue Chicago's legacy as part of its newest neighborhood — Southbank.
What is Southbank?
Southbank is a new neighborhood created by Lendlease on the South Branch of the Chicago River. Adjacent to Printer's Row and just south of the Loop, Southbank is proud of its strategic location at the intersection of history and creativity. An oasis in the center of the city, Southbank is just steps from downtown, delivering the best in modern residences, food, culture, and entertainment. Learn more
Commitment to Sustainability 
At The Cooper we pride ourselves in prioritizing sustainability and wellness throughout our community. Our residents benefit from wellness-focused policies, amenities, and design elements meant to sustain the health of the community and environment. As a result of this commitment, The Cooper has received FitWel 1-Star Certification and ENERGY STAR Certification.
Please reach out to a member of our team to learn more about these environmental initiatives or request a copy of our whole building ENERGY STAR or Water Scores.